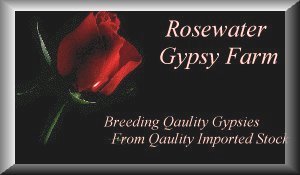 OLIVIA ROSE OF ROSEWATER
3/8/2008 – 9/22/2018

Olivia has the famous Rose line in her pedigree:
Her dam is BF Gypsy Rose (Sids Good Stallion X The Rose (full sister to Panda Rose)
Sid's Good Stallion is (The Dock Tail Horse X Daughter of the Lob).

Olivia is sired by The Lion King (Son of Lad X PO Mare)

Her pedigree can be seen here: Olivia Rose of Rosewater

Heartland Fall Classic: Show Photos

Her first show 2012 with Keri Rogalla Trainer

*

*

Photos from 2010

We hope to show her next year, she is in training with Keri Rogalla

Hope you enjoyed your visit, please come back soon.

Website established on March 3, 2004.
© Owned by Julie Heise, no reproduction without permission.