Robyn's pedigree can be seen here: Red Robyn

Minnesota Horse Fair, April 2013

Heartland Fall Classic: Show Photos

Robyn's wins at Heartland Fall Classic, Danville, IN - Sept, 2012:

2nd Gypsy Mares 4 and over
4th Gypsy Bred by Owner
1st Amateur Adult Open Walk/Trot Western Pleasure
2nd Gypsy Walk/Trot Western Pleasure
1st Gypsy & Drum Western pleasure WTC
2nd Open Obstacle Course Under Saddle
1st Adult Amateur Open Obstacle Course
1st Gypsy & Drum In-hand Obstacle Course (19 horses in class)
1st Amateur English Pleasure W/T
2nd English Pleasure W/T/C
3rd Open Gypsy English Pleasure
2nd Open Musical Freestyle

Overall Gypsy High Point Champion with Keri Rogalla
Overall Amateur High Point Champion with Amy Pauls

Robyn & Keri, photo compliments of Amy Pauls. What a great shot !!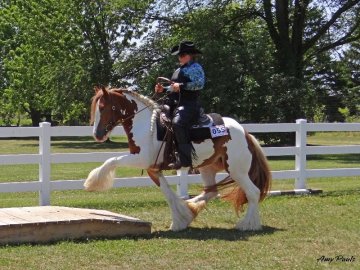 Golden Horseshow Club NCWHA show held at Heartland Stables, June - 2012
Robyn & Karen Smith 2012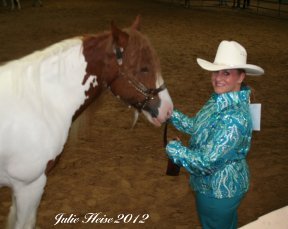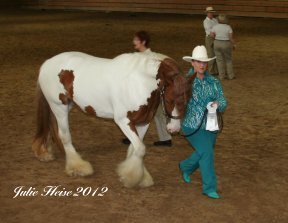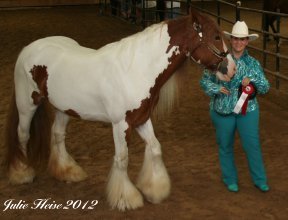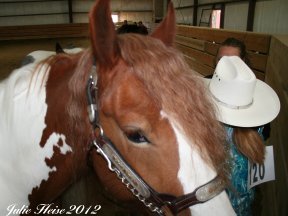 Rosewater Red Robyn (Feathered Gold Moe x Clononeen Lismore)Born 5-30-2008!!
Photos taken June 1, 2009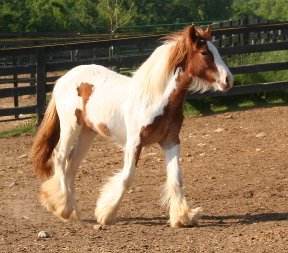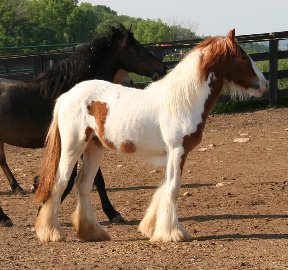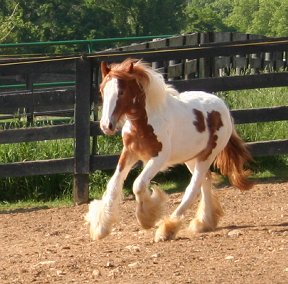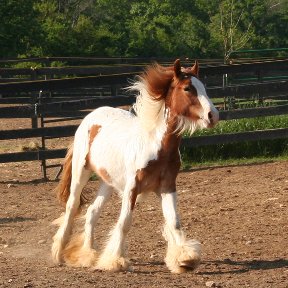 These are from fall.......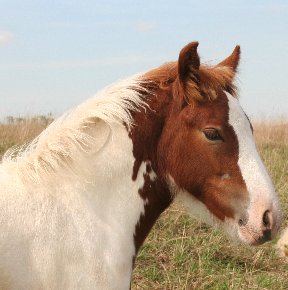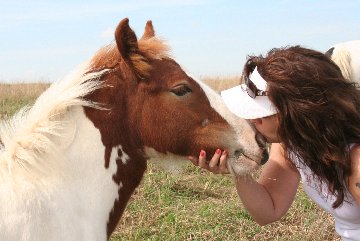 November, 2008
Photos from June 2008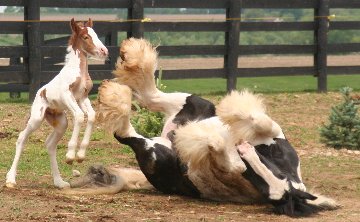 "WHOA MOM WHAT DOING"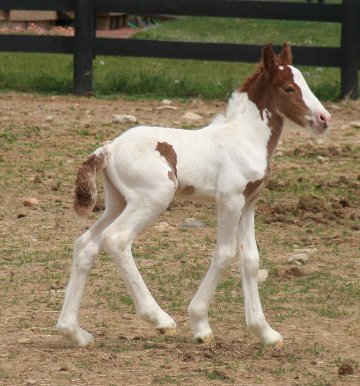 First Turnouts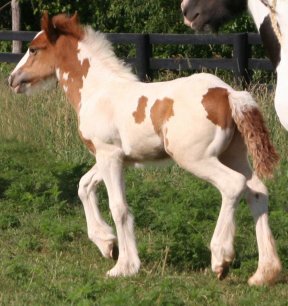 August 2008
Robyn is absolutely stunning and a big star in our program. She will stay on the smaller size, expected to finish 14.2 Hands. The perfect size.
Hope you enjoyed your visit, please come back soon.